New investment or sale of your machine tools?
The market has grown, and many industries and factories are investing again.

CARLSTAD MACHINETOOLS has been pleased, to offer a variety of machine tools and sheet metal forming machinery to major companies throughout the world. And this we are happy about. We have also made modernization of large machine tools, numerous repairs and sharpening guides.
Should you invest in machine tools, new or used? Welcome to contact us and we'll help you up. We also help with selling your old machine tools if you wish.

SORALUCE bedtype milling machine, for sale.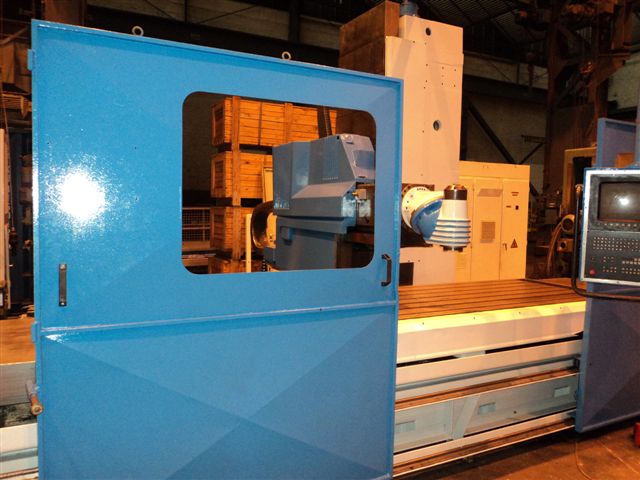 SORALUCE Bedtype milling machine.
Type: Sora 3
Good condition.
YOM 1990.
Dimension of table: 3200mm x 1000mm.
X=3000mm.
Y=1500mm.
Z=1000mm.
Spindle taper= ISO 50
Max. spindel speed= 2500rpm.
Coolant.
Chipconveyer.
CNC HEIDENHAIN TNC 415.
Heidenhain measuring scales on all axis.
The machine can be tested in our warhouse. 
Deliverytime immediately. 
Price on request.

Horizontal Machining Center with 500mm pallets, for sale.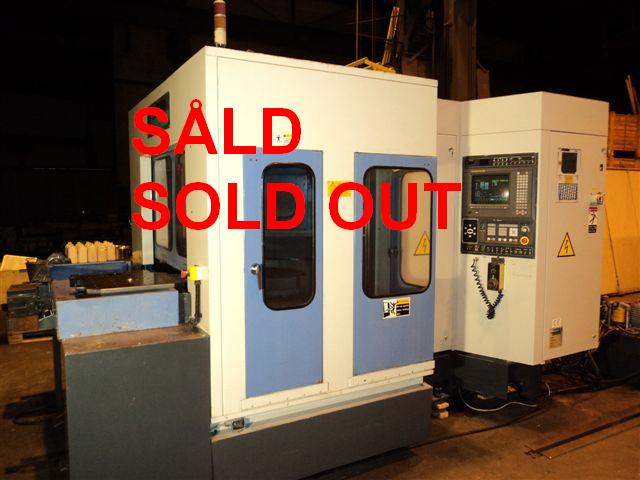 JOHNFORD pallet machine.
Type: HMC-500
Very good condition.
CNC FANUC 18M.
YOM 1999.
Working hours 11000h.
X= 630 mm.
Y= 610 mm.
Z= 510 mm.
Fully interpolation X,Y,Z,B.
Fully CNC B-axis (rot. table)
B-axis 0.001 grad at positioning.
2pc. Pallet 500 mm x 500 mm.
Max. spindle speed 6000rpm.
Automatic toolchanger for 40 tools.
40 milling and drilling tools is included.
BT-50 taper.
Chipconveyer.
Coolant.
Dimensions:
Height: 2560 mm.
Length: 5.500 mm.
Width: 4.500 mm.
Weight: 10,5 Ton.
The machine can be tested in our warhouse.
Deliverytime immediately.
Price on request.

!!! WANTED !!! WANTED !!! WANTED !!!
Bedtype milling machines.
Heidenhain TNC 426 or newer.
X 3000mm to X5000mm
Hurong millinhead 2,5 or 1 degrees.
Automatic toolchanger.
Year 2000 or newer.

Vertical lathes.
Turning diameters 2500mm to 3500mm.
C-axis and milling.
Automatic toolchanger.
Siemens 840D or Fanuc.
YOM 2000 or newer.


CARLSTAD MACHINETOOLS also perform troubleshooting, repair, service and maintenance. Our competencies are in the following control systems, Siemens, Heidenhain, Num and Fagor. We also make alignment of machines with laser and also detailed documented laser measurement.
CARLSTAD MACHINETOOLS, has 24-hour on-call every day, every year.
Be one of a number and sign a beneficial service agreement with us that include laser measurement.
We have over 30 years experience in machine tools.

To get to CARLSTAD MACHINETOOLS website click here.